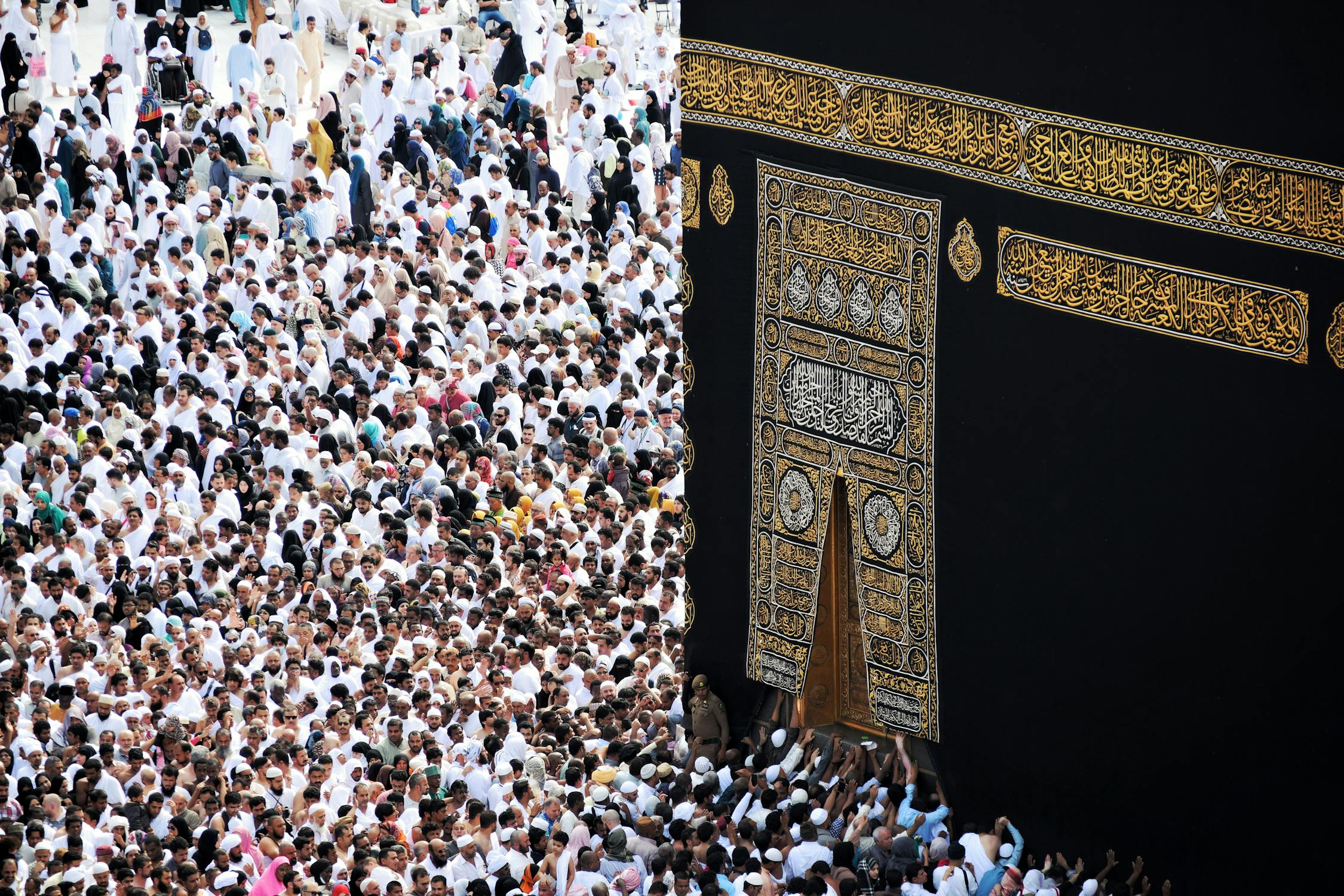 How Can I Prepare for Hajj & Umrah ?
When attending a mass gathering such as Hajj or Umrah, it is important to be informed on both the entry requirements aswell as what is best advice with your safety in mind.
The Saudi Arabian Ministry of Health has issued entry visa requirements and advice for pilgrims and seasonal workers. The recommendations and suggestions may vary from year to year. The aim of such requirements is to ultimately protect pilgrims from diseases which are a much bigger risks because of the conditions of Hajj and Umrah for example the crowded environment.
What is Hajj And Umrah?
Over 10 Million Muslims over 180 countries attend the world attending Hajj or Umrah in Mecca every year. This figure is increasing year on year and Saudi Arabia expect this figure to increase to 30 million by 2030.
Muslims are required to perform Hajj at least once in their lives if they can afford it and are in good health. On April 9, 2022, the Ministry of Hajj and Umrah announced that 1 million pilgrims from all over the world and from Saudi Arabia would be allowed to attend Hajj 2022 (1443H). Saudi Arabia allows a select number of pilgrims from each country as part of this number. It is likely the quota for 2023 will be restored to pre-pandemic levels of over 2.5 million pilgrims.
Umrah is a shorter pilgrimage that Muslims can perform at any time or as part of the Hajj ritual. It is recommended that UK Citizens who considering performing Umrah should monitor the FCDO's official social media channels (@FCDOGovUK) as well as the advice of local authorities.
Where Can I Get The Umrah Vaccine in Manchester ? Where Can I Get the Hajj Vaccine in Manchester ?
TheChemistLive has a fully equipped Travel Health Clinic which includes Umrah Vaccinations in Whitefield and Hajj Vaccinations in Whitefield.
The Meningitis Vaccine is recommended for travellers to Saudi Arabia.
You can book your appointment in with us by calling 0161 543 6622 or by going directly to our booking page and booking instantly in Whitefield , Manchester for your meningitis jab.
When Should I Have My Meningitis Jab For Best Protection ?
At the very minimum it is recommended to have vaccinations 10 days prior to the planned arrival to Hajj and Umrah areas. Please always check the latest information Nathnac is a good source of information.
The vaccine is also recommended for personal protection against groups A,C, W and Y
Vaccination with ONE of the following vaccines is acceptable:
Quadrivalent (ACWY) polysaccharide vaccine within the last three years.

Quadrivalent (ACWY) conjugate vaccine within the last five years.
If vaccine type is not indicated on the certificate, it will be considered valid for three years.
Which Vaccinations Do I Need for Saudi Arabia and to Hajj and Umrah ?

Meningitis

As well as Meningococcal Group A, C, W- 135 and Y conjugate vaccine( Nimenrix Vaccine or Menveo Vaccine ). The conjugate meningitis vaccines must be administered within the last five years.
It is also advised to consider the following;
Vaccination for Polio and Tetanus
It is recommended to ensure you are protected against Polio, It is advised to have your polio vaccination if required at least 4 weeks before arrival. At TheChemistLive we use a combination injection for Diphtheria, Tetanus and Polio (DTP) which covers you for all three in one vaccination. Tetanus is also a risk for pilgrims to Saudi Arabia for Hajj and Umrah. The Tetanus is included as part of the DTP Vaccination we provide.
Hepatitis B
You may consider vaccinations for Hepatitis B which is spread through bodily fluids, sharing needles and used razors. This is of particular concern in men whom shave there heads bald as part of the rites of the pilgrimage to hajj and umrah.
Rabies
You May also consider a rabies infection as there is a risk of contracting this diseases in Saudi Arabia.
More information can be found not on the Travel Health Pro Website here